Rik Brown – Catching up
Rik Brown and I first met during my first Indian Clubs World Tour in 2013, we spent a great day swinging Maces and Indian Clubs.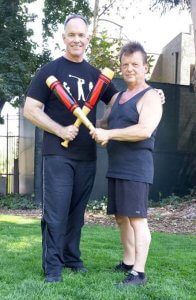 So I thought that after two years it would be good to catch up with Rik Brown to see how things are going and also find out how he became interested in swinging the Mace in the first place.
I have to add here that during our first meeting Rik also introduced me to Melody Schoenfeld of Evil Munky Enterprises, who manufacture some of the Maces that Rik likes to use, one of the most unique being the water fillable mace. Which is best swung half filled with water.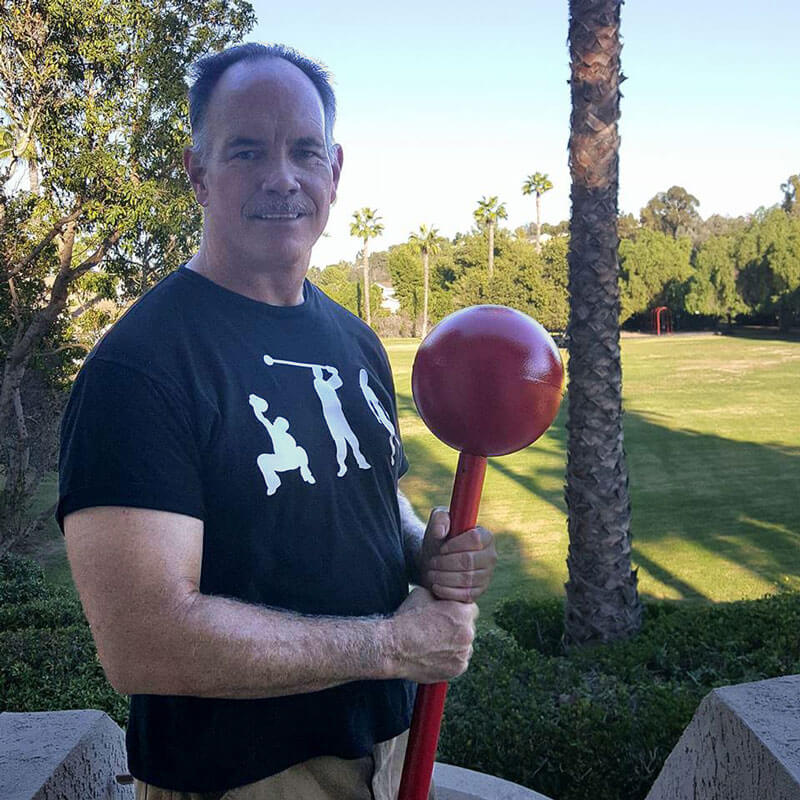 When did you start swinging a Mace?
Rik Brown:- I started training with a Mace around 2006, I was introduced to them by Jake Shannon, of www.scientificwrestling.com
My interest in the Mace was sparked when I was very young, maybe 7 years old, when I watched a brief film clip of an Indian wrestler using a Gada. I had no idea what I was watching, but I knew that this was training for a different kind of strength, and it intrigued me. The only kind of strength training available in America in those days circa 1960's was standard, linear weight lifting and I pursued that with passion, but always felt that something was missing.
What sparked your interest in swinging a Mace?
Rik Brown:- I started with traditional bodybuilding, and at one time when I was 19 I trained at Bill Pearl's gym and was most grateful to have watched, and learned from him, and other top bodybuilders, but still, I longed for training that involved movement beyond the simple push, pull and straight line standard style.
Can you explain why you enjoy Mace exercise?
Rik Brown:- I enjoy the circular movement and feel of the mace and clubs.
Do you swing a Mace one or two handed?
Rik Brown:- I use the Mace with both one, and two hands. I feel that simply, the Mace is a long club, and clubs are short maces, it's all leverage resistance training, and it's a wonderful feeling.
If you were to be cast away alone on a desert island, which Mace would you choose to have with you?
Rik Brown:- If I was cast away on an island, with only one mace, it would need to be one of my adjustable maces, so I could use different sizes.
What are the characteristics of your favourite Mace?
Rik Brown:- I particularly like my water fillable maces as they offer a slosh like resistance that ads a new dimension to resistance.
Why did you decide to become a Mace trainer?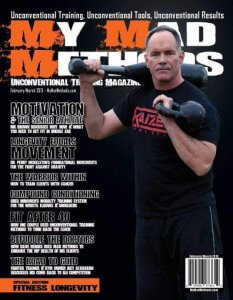 Rik Brown:- I actually started out as a certified kettlebell trainer in 2005, and I have published an instructional DVD, and have written many magazine articles and have done workshops in kettlebell training at many gyms. Over time people seemed to be getting more curious about the mace, and no one was teaching it, and there was nothing in print, so I decided to write a guidebook. The guide book is available free to anyone interested in learn to swing a mace, and you can download it here.
In your opinion, what are the benefits of Mace swinging for the average person?
Rik Brown:- I absolutely love training with clubs and maces, I know that properly done, it is very safe and builds strong and durable muscles, joints and tendons that will benefit athletes and regular folks well into old age.
How do you keep your Mace knowledge up to date?
Rik Brown:- I keep my Mace training up to date by thinking about it endlessly, reading everything I can find (still rare), I have been extremely fortunate to have trained, and train with the iron game's top coaches and trainers, and each seminar I do is always followed by a round table form of mind storming on the future of this wonderful style of exercise.
The best source for all things mace and club is a YouTube search of Paul Taras Wolkowinski, and I continually stress that his videos on YouTube have done more for me than anything else. You should have a whole new crew of Irish fans after last month in Ireland, lol.
When did you run your first Mace seminar, and is this something that you plan to continue into the future?
My very first Mace seminar was called "Steel, Stone,& Sugar" was held in 2013.
2014 saw workshops in Albuquerque and New Mexico.
In November 2015, I had and invitation to travel to Ireland and England, to run mace and club workshops. I am planning an East Coast tour of the gyms in the U.S. for 2016.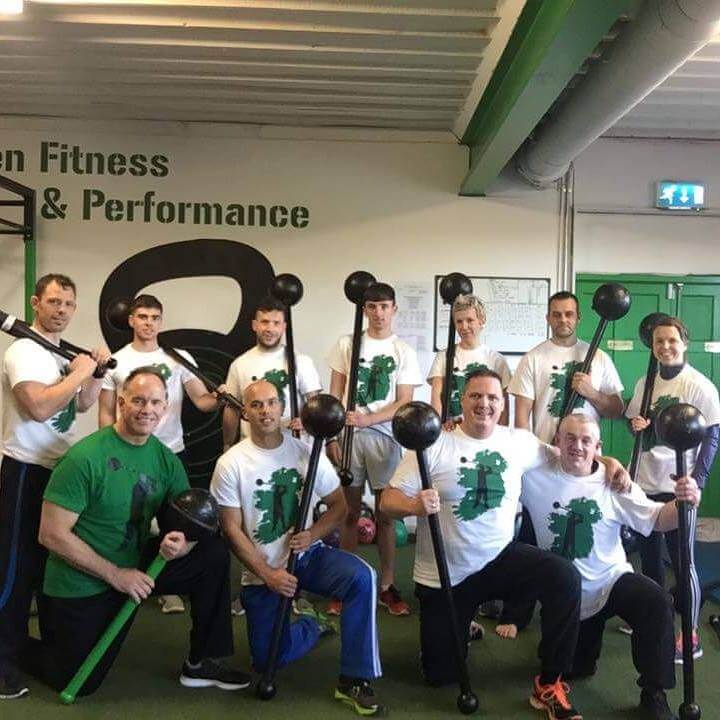 What are your final words to sum up?
Rik Brown:- Mace and club training are totally captivating, I have named each of my 17 Maces with ladies names, and I am looking forward to traveling and teaching extensively.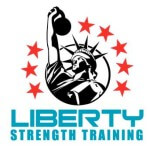 Website:- Liberty Strength Training
Send Rik an email
Follow Rik on Facebook
Instagram:- mr.maceman
Location:- Rik Brown operates and lives in Southern California
A big thank you Rik Brown for taking the time to talk to me and sharing his mace story.
FOR MORE INFORMATION
Visit us on YouTube:-  INDIAN CLUBS and how to use them by Paul Taras Wolkowinski
Like us on FaceBook:-  INDIAN CLUBS on FaceBook