Nic Branson
Nic Branson from Nic Branson Training and I first met during my first Indian Clubs World Tour in 2013, and we ran an Indian Clubs workshop in Connecticut together.
I was hoping to catch up with Nic Branson this year in New Jersey, but the workshop dates clashed with Nic and his family moving to Southport, NC.
So I thought that after two years it would be good to catch up with Nic Branson to see how things are going and also find out how he became interested in swinging Indian Clubs.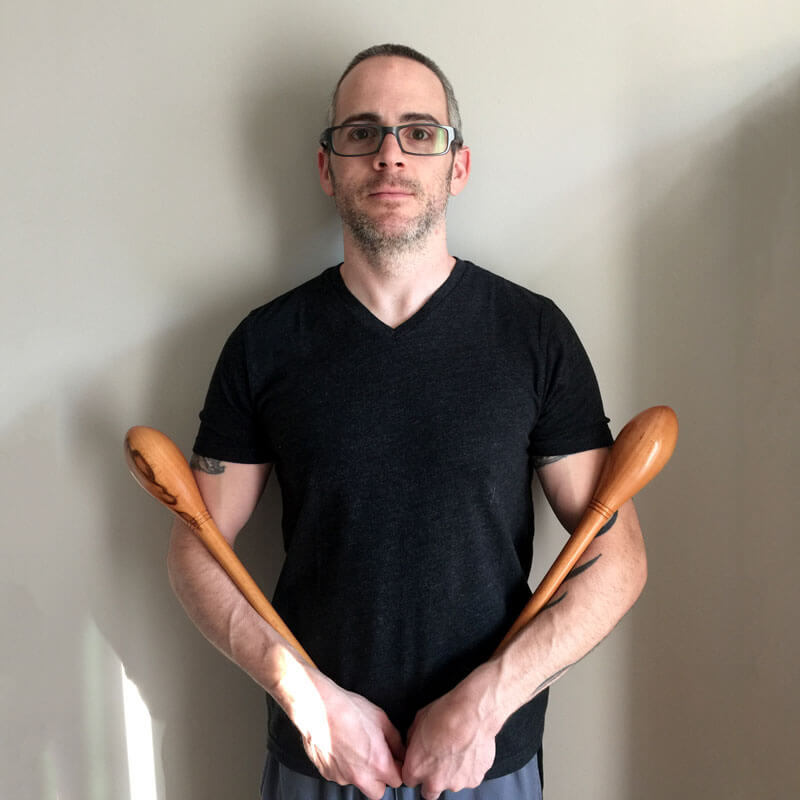 What did you do prior to working in the fitness industry?
Nic Branson:- I joined the Navy and volunteered for submarine service out of high school. I did not get into fitness until near the end of my 5 year enlistment. Submarine life does not involve much fitness, we are pretty stationary. It does require a lot of attention to detail and a fairly long educational period where, if you fail you are out. I do think it contributed to my detail oriented nature. I was also a night Proctor in the Submarine School, where I was expected to help people with learning in Basic Enlisted Submarine school knowing that if they did not pass they would be out of the program. I had to teach them in a way they could understand and learn.
What qualifications do you have?
Nic Branson:- Over the years I have had a number of certifications. ISSA Certified trainer, NSCA CPT, RKC, CK-FMS, USAW Performance Coach.
My college degree is a Bachelor's of General Studies with a concentration in Kinesiology. With some Masters classes in Advanced Resistance training physiology.
As for gymnastics. I was the Director of Training for Gymnastic Bodies during their early days. I learned gymnastic strength as an adult having not done any gymnast or circus strength work until after age 30. In my twenties I chose to train and compete as a lightweight strongman, that was followed by Kettlebell training and then Clubs and Gymnastics work. Club swinging is now the mainstay with some Bulgarian Bag work mixed in. Only a small amount of weightlifting remains.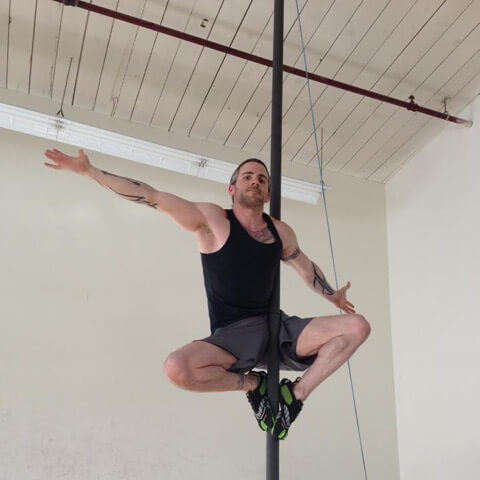 When did you start swinging Indian Clubs?
Nic Branson:- I started using clubs in 2004.
Nic Branson – I love clubs and believe they can help everyone. From health and injury recovery to challenging athletes and improving performance.
What sparked your interest in Indian Club Swinging?
Nic Branson:- My interest really started from wanting to experiment with strength and mobility combined to increase injury prevention and train athletes to be more efficient in positions they traditionally would be weak in.
Can you explain why you enjoy Indian Club exercise?
Nic Branson:- Indian Clubs are not only one of the best tools I have personally used to keep my body healthy but also my mind. The complexity of movement is almost limitless. There is always a challenge to be had if you want one, and even the basics that can be quick to learn will take time to master as you need to learn relaxation and tension to be fluid.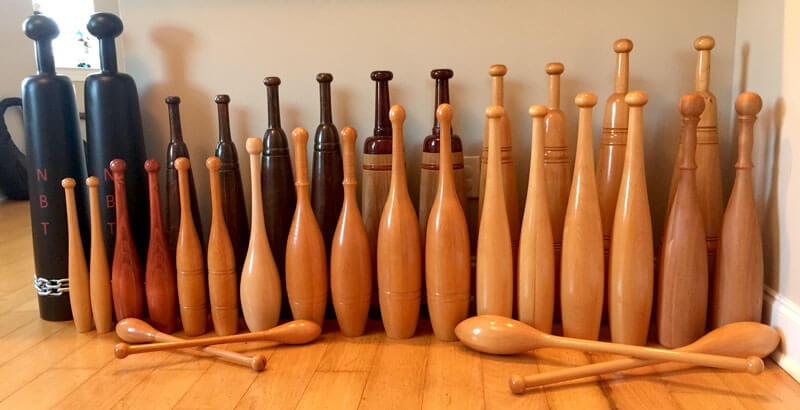 Do you swing Indian Clubs one or two handed?
Nic Branson:- I utilize both single and two club movements on a regular basis.
If you were to be cast away alone on a desert island, which pair of Indian Clubs would you choose to have with you?
Nic Branson:- I would take the single Spalding replica 2.5lbs made by a friend of mine.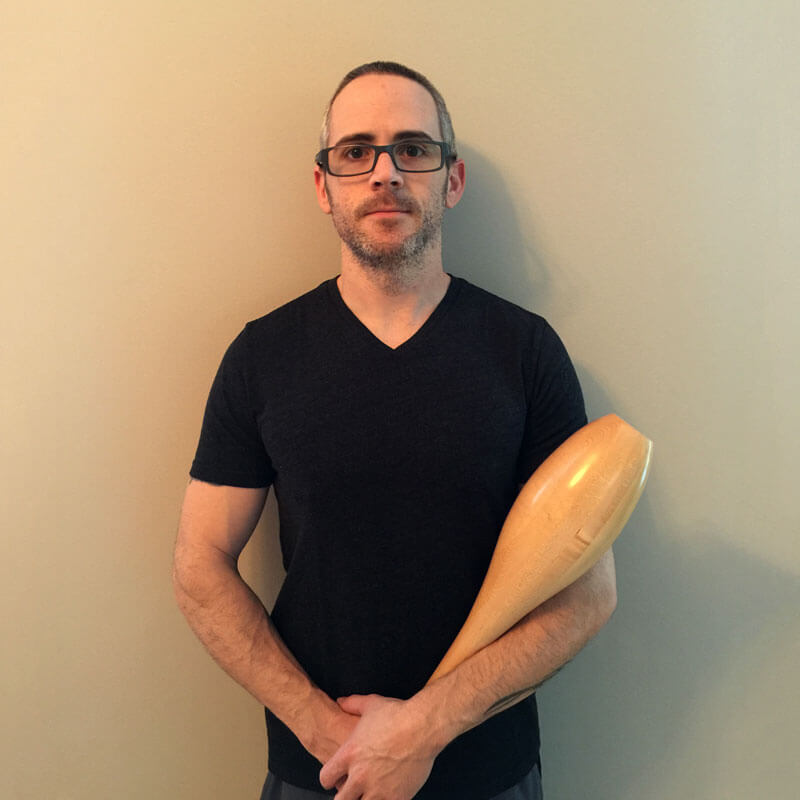 What are the characteristics of your favourite Indian Clubs?
Nic Branson:- First off it has to have a good finish and grain. If the club does not feel comfortable in your hand and turn nicely you won't enjoy it near as much. From there I lean towards the more tear drop design, while not as easy for beginners to learn in my experience I feel they carry through the movement better and make nice crisp circles while teaching great control skills so the practitioner learns to work with the club and not against it.
Why did you decide to become a Indian Club trainer?
Nic Branson:- I love clubs and believe they can help everyone. From health and injury recovery to challenging athletes and improving performance. They are also very enjoyable to use and always offer something new.
In your opinion, what are the benefits of Club swinging for the average person?
Nic Branson:- Joint health, improved mobility, variety of use as the average client does not enjoy doing the same thing again and again. They also greatly stimulate the mind.
How do you keep your Indian Club knowledge up to date?
Nic Branson:- I'm very self motivated when it comes to my profession, every time you train there is an opportunity to learn. Whether is it improving your basics, or challenging yourself with something you have never done before. Club swinging is also a very niche activity right now and I am spending time experimenting with ways to incorporate it into programs designed with various goals in mind. I also stay in touch with others in the community and watch a ton of video to see what is happening.
While club swinging is an old activity it is also pretty new in today's fitness world so this is a rare opportunity to forge ahead and create something many people have never seen or thought of.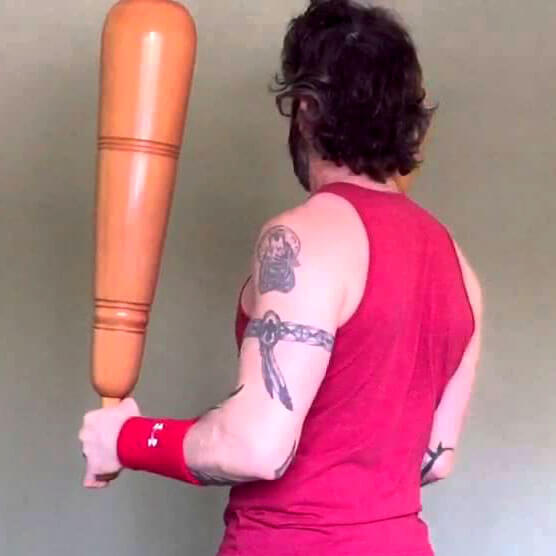 Out of all the old books written about Indian Clubs, which one is your favourite and why?
Nic Branson:- I'm not sure I can actually pick just one. I use them for reference at various points depending what I am looking for at the time.
What are your final words to sum up?
Nic Branson:- My mind set at present is really focused on updating some information and ways to bring club training into the modern fitness world.
Give Nic a call:- 860-984-4652
Location:- Nic Branson operates and lives in Southport, NC. USA
Please contact Nic Branson direct for training and workshops.
A big thank you Nic Branson for taking the time to talk to me and sharing your Indian Clubs story.
FOR MORE INFORMATION
Visit us on YouTube:-  INDIAN CLUBS and how to use them by Paul Taras Wolkowinski
Like us on FaceBook:-  INDIAN CLUBS on FaceBook