Helder Gandra
Helder Gandra from Indian Clubs Portugal talks to Andreas Vogelsang about his business background and the methods he uses for drying and preparing wood in preproduction stages. Thank you Helder for taking the time to talk to Andreas, and helping to put this article together.
Andreas Vogelsang
 Andreas Vogelsang, many thanks to you for putting this article together. On a personal note I think that it is really important for people to know more about the manufacturing process that contributes to the creation of a pair of wooden clubs, be they Indian Clubs, Persian Meels or Indian Jori.
Oficina do Alfredo translates to Alfredo's Workshop
Helder Gandra's father Alfredo, is a master craftsman with many years experience working with antique furniture. Nowadays they make beautiful children's toys out of wood. You can see lots more of these wonderful toys at Alfredo's Workshop page.
Wooden Rings and Parallettes
When Helder Gandra has time, he also makes exercise equipment, like wooden rings and parallettes for his friends.
Indian Clubs
Helder Gandra started making Indian clubs a few months ago. He has refined his technique, and the clubs he makes now have matured to a high standard.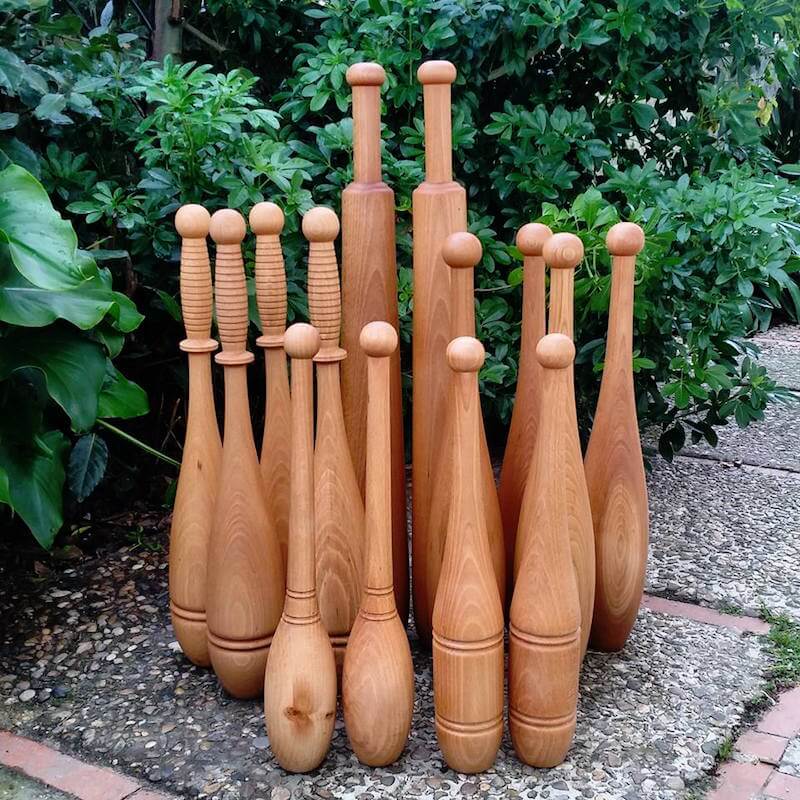 A Common Interest
Helder Gandra and I share a common interest, so we started chatting via Facebook.
One day I complained to Helder Gandra about cracks that appear in my wooden clubs, because I don't use kiln dried lumber.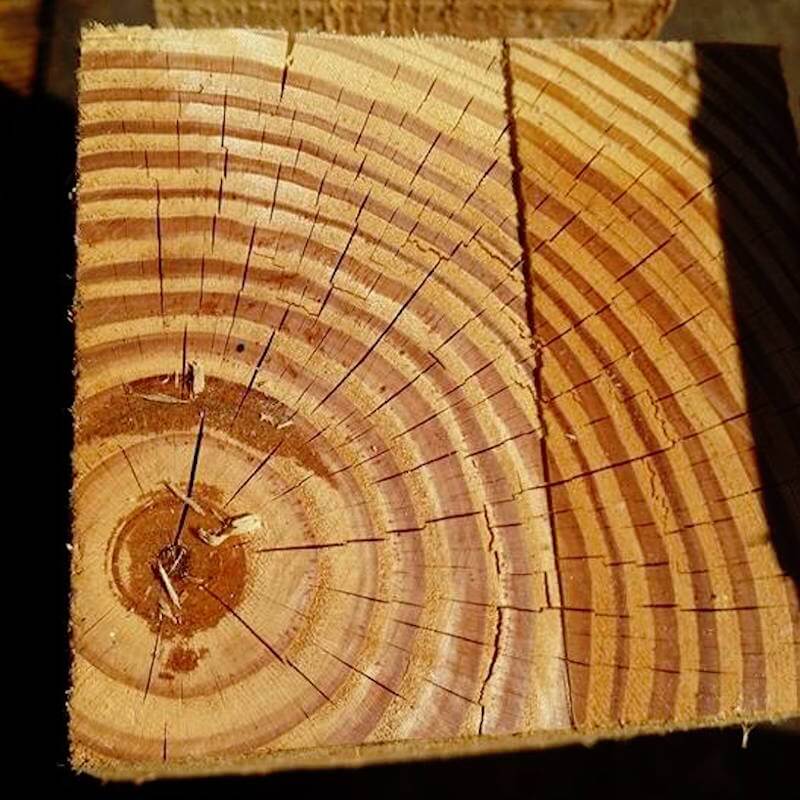 Wood Drying Technique
Helder Gandra told me of a technique his father used to dry wood and minimise cracking. Helder uses eucalyptus to make the handles of his parallettes. He obtains pieces that measure 3000 x 90 x 90 mm. He cuts them into 900 x 80 x 80. He leaves them in a warm area outside, but not in direct sun. He will watch them over the next few days.
Water Wetting
Whenever the outer surface appears too dry, they are wetted with water. This reduces the moisture differential between the core and the surface, and minimises bending and splitting.
The number of times the pieces are wet is really dependent on factors like air temperature, wind and relative humidity. After a few days, the pieces of wood will exude a gummy liquid.
After a few more days, depending on how warm and how much wind there is, Helder trims them to 900 x 60 x 60. They can now be stored inside. Helder Gandra makes a final trim to 900 x 40 x 40 before using them. Every time he trims them, say by going from 80 x 80 to 60 x 60, he removes 10mm from each side. This is done to ensure that the cut sides have similar moisture levels. The pictures below show a stack of eucalyptus cut to 900 x 40 x 40, and parallette handles made out of eucalyptus.
Drying Pine
A similar process is used for drying pine. Small pieces of pine are stacked like this, and the intermittent wetting process is repeated.
Final Stacking
Final stacking is like this, thereafter the pine is moved inside.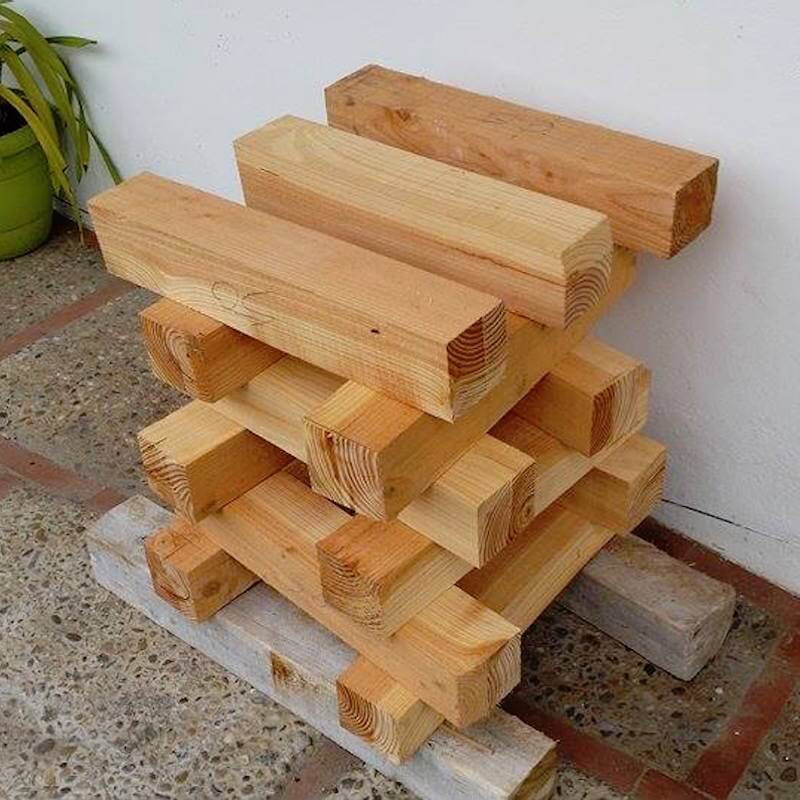 Future of Club Swinging
Helder Gandra knows how important children are to the future of club swinging. He uses pine to make small Indian Clubs for children.
Many thanks again to Helder Gandra and Andreas Vogelsang for providing the information for this article.
---
YouTube:-  INDIAN CLUBS and how to use them by Paul Taras Wolkowinski
Like us on FaceBook:-  INDIAN CLUBS on FaceBook