Hans Reuter, Professor Emeritus, Wisconsin State University, La Crosse.
Hans Reuter was trained by his father William in Davenport, Iowa. They were German Turners. The Indian Club is the oldest of hand apparatus used in rhythmical gymnastics. Routines have their start in gymnastics demonstrations and were popularised by the Turners in USA.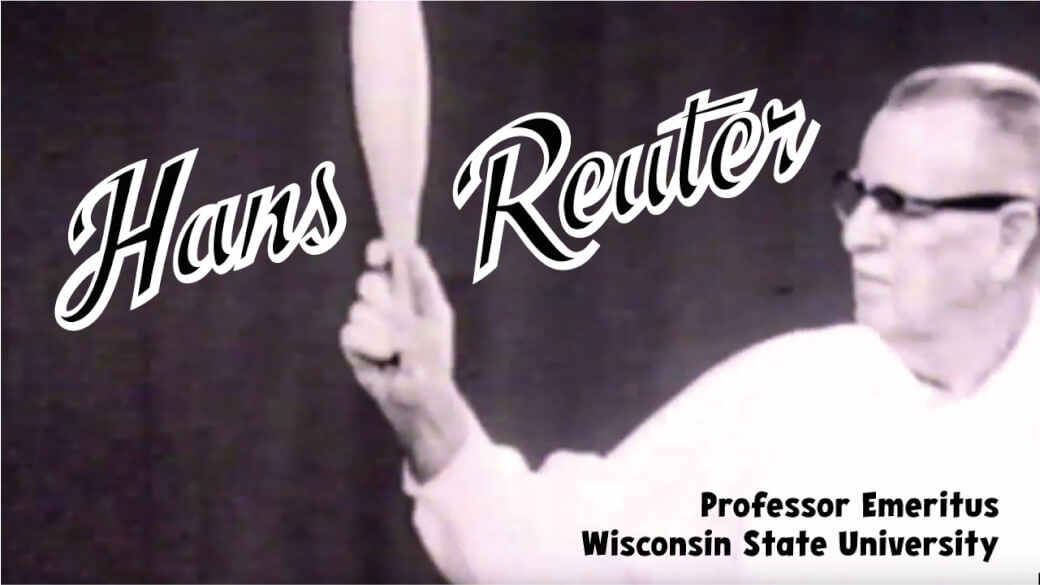 Hans Reuter was a graduate of the Normal College of the American Gymnastics Union, Reuter came to La Crosse in 1920 and taught until retirement in 1956. He organised and coached the first men's gymnastics team.
Numerous University and Community Awards
Instrumental in the development and refinement of many teaching and coaching techniques, Reuter received multiple university and community awards, including the naming of a campus residence hall in his honour in 1957 (Reuter Hall).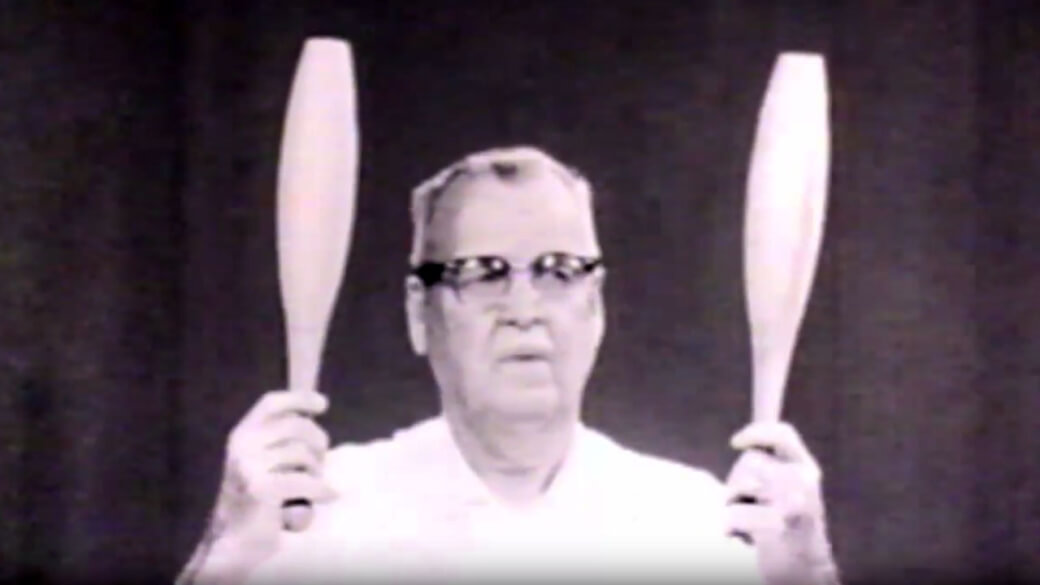 Hans Reuter taught from 1920-1956
Department of Physical Education, with courses including History of Physical Education, Body Building, Archery, Track and Field, Field Soccer, Folk Dancing, Curling, Wrestling, Indian Clubs etc.)
Hans Reuter expected perfection from his students and never made them doing anything he couldn't do himself, even during his tenure as emeritus in his 70's and 80's.
Hans Reuter invented:-
A Back Quiver for archers which could be used from a seated position.
A Pendulum timer that he used in his classes.
A Moveable Manikin.
Professor Emeritus
After retiring Reuter took up painting, he and his wife stayed in La Crosse, because Reuter wanted to be able to visit the campus on a regular basis.
Well known Physical Education Department
Working alongside Walter Wittich and Emma Lou Wilder, their combined efforts and collaboration made the Wisconsin State University become well known in the USA for its Physical Education Department.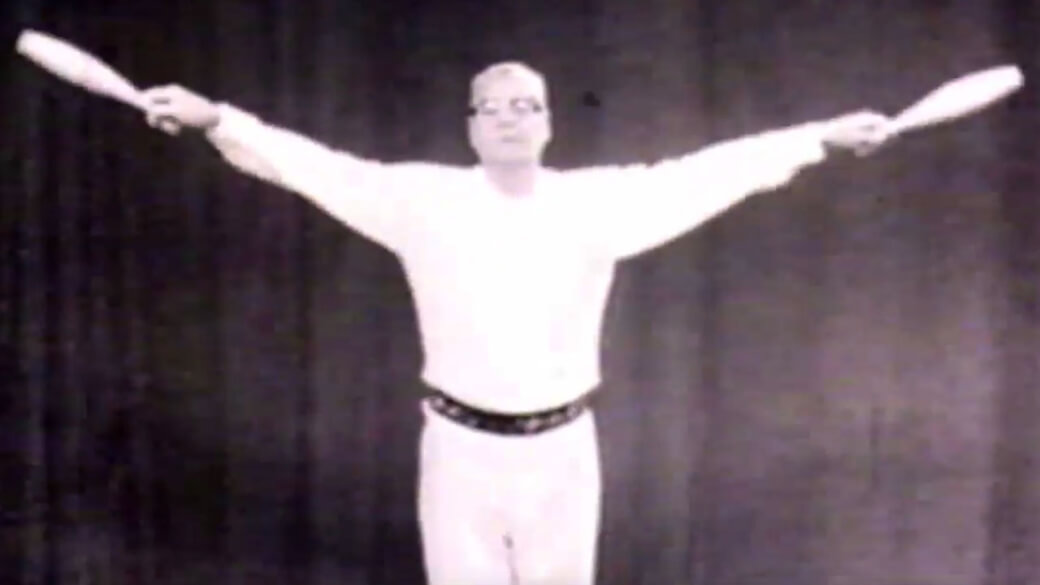 Hans Reuter Video Archives
The following three videos show Hans Reuter performing a tutorial routine and explanation in the first video, which I think is very worthwhile watching. You have to bear in mind that this video was recorded by Reuter in his mid to late 80s.
I think that the clubs that he uses weigh 1lb each, maybe a fraction more up to 1.5lbs.
Hans Reuter, Video 1 Full Length Tutorial
It's a good idea to watch the video twice and focus on a different aspect each time. First look at his movements, second watch his hands. There is a lot of very nice detail throughout the video.
Hans Reuter, Video 2 Fast Video
This swing sequence is an extract from the end of video one. I have to say that I think that the speed in video 2 is erratic as it seems to vary, I may be wrong but it just seems very fast. What do you think?
Hans Reuter, Video 3 Slow Motion Video
This video is a slow motion version of video 2, which is great because you can see Reuter's movements more clearly.
I would like to thank Dr Ed Thomas for posting these videos on his YouTube page called Via Militaris for us all to share.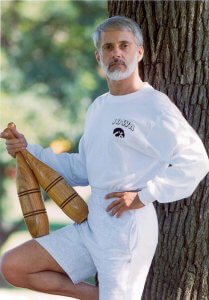 ---
Visit YouTube:- INDIAN CLUBS and how to use them by Paul Taras Wolkowinski
FaceBook:- INDIAN CLUBS on FaceBook