Endurance Indian Club Swinging
100 years ago, 100 hours swinging Indian Clubs, by Tom Burrows
Day 1, 15th April 1913, Tuesday.
2013 celebrates an incredible feat of Endurance Indian Club Swinging. 100 years ago, the Australian Club Swinging champion Tom Burrows began a self imposed challenge to swing a pair of three pound and six ounce Indian Clubs for 100 hours straight without breaks and rests. Conditions were of 80 repetitions per minute through the entire affair, a mind boggling feat of muscular endurance and toughness.
The whole event took place at the  Army Barracks in Aldershot, England.
The event was scrutinised by two judges  from start to finish. The purpose of the great swing was not only done to create sensation  but the prime objective was a scientific experiment to test endurance and mental strength, which was keenly watched by the Medical Profession and encouraged by  the Army Authorities.
All the following information is gathered from books and old newspapers of the time.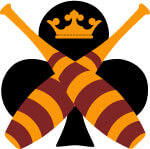 Day 2, 16th April 1913, Wednesday.  (24 hours of endurance Indian Club swinging)
Roughly 24 hours into the endurance Indian Club swing, 80 revolutions per minute, times 60 minutes equals 4800 revs per hour, multiplied by 24 gives a grand total of 115,200 revolutions. A quarter of the way into 100 hours.
How did Tom Burrows eat?
The following are comments made by Tom Burrows regarding eating and drinking during long feats of endurance Indian Club swinging.
"You have to take nourishment during extended club swinging, however no rest is allowed during which to swallow it.  I keep up a series of back shoulder swings as a rule while my trainer puts food in my mouth with a spoon, but these can be varied with lower back swings if desired, and it must be confessed that there are not many foods which can be properly assimilated while one's arm are continually revolving."
He goes on to say that a diet of hard boiled eggs to start and afterwards a variation of chocolate, biscuits and Bovril, which contains the maximum of nourishment and is easily digested.
How did Tom Burrows stay awake?
On top of this Tom Burrows mentions a herbal extract called Phosferine (Cinchona bark extract, water, Sodium benzoate, Potassium Sorbate, Citric acid) which he describes a tonic that winds him up.
No reference has been found regarding how our champion would have gone to the bathroom, so we will all have to guess here.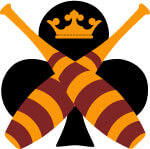 Day 3, dawns on 17th April 1913, Thursday.  (50 hours of endurance Indian Club swinging)
The Stanhope Gymnasium, Wellington Lines, Aldershot.  Tom Burrows continues the endurance Indian Club swinging, completing 50 hours brings him to the half way mark with no rest or sleep.  Had he desired to snatch a surreptitious rest, he would not have been able to do so, as the committee, though friendly, were far to vigilant for that to happen.
For the entertainment of onlookers the champion would break out into frequent brilliant swinging displays, particularly when an officers wife entered the gym to witness proceedings.  There was never a dull moment.
Brass bands, drum and pipe bands, bugle bands all gave their services voluntarily playing by day and night, and when they were silent, officers went to the piano and struck up lively airs.
Sergeants arranged squads of private soldiers and joined in the club swinging marathon to keep Burrows company.  Amidst all the excitement at 5.30am, the early morning bugle was sounded inside the gym instead of the guard room to announce the arrival of a new day.
And all the time the human windmill kept on going – going – going, it seemed to all as though it would never stop, as though it could not stop.
50 hours were left to complete the challenge.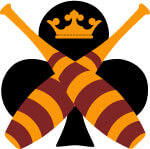 Day 4, 18th April 1913, Friday.  (75 hours of endurance Indian Club swinging)
Tom Burrows aged 45 reached the climax of his career putting all records in the shade by swinging continuously for 100 hours at Aldershot, an amazing feat of prolonged endurance.
His endurance Indian Club swinging was recorded at a minimum of 80 revolutions per minute.
To put this into perspective, one revolution equals one circle. So if you perform one outward heart shaped swing, you have made a large front circle and a small back circle giving a count of two revolutions.  Give it a try and see how many revolutions you can do in a minute.
Back to the challenge, Burrows decided to continue beyond the 100 hour time limit of his self imposed task because he had received news via cable, that since he had started on Monday, there was an unauthenticated record of 112 hours by someone in Australia which proved to be false in the end.
The news spurred him on to complete another 7 hours and 5 minutes of swinging, some reports say that this finale was completed with heavier clubs than the ones used for the main part of the challenge.
Burrows commented that he felt drowsy at 4am, however he pulled himself around, especially when the band played and his clubs seemed to swing rhythmically to the music.
Tom Burrows was aptly named the King of Clubs following the 100 hour challenge.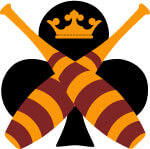 Background on endurance Indian Club swinging and how Tom Burrows achieved the 100 hour challenge.
Tom Burrows was born at Ballarat, in Victoria, Australia on 26th January 1868.  He won the Club Swinging Championship of Australia at the age of 21, winning a fifty pound sterling purse and a medal for the best 10 minute display.
His first long swing, the first on record occurred in October 1893, when he swung a pair of 3lb. clubs for six hours, followed by a pair of sharp battle axes, weighing 7lb. Each, for two hours.
1894 – England – 8 hours – 2lb. clubs
1895 – Cairo, Egypt – 26 hours
1896 – Dublin, Ireland – record broken, no details
1897 – Cape Town, SA – 40 hours
1897 – Montreal, Canada – 43 hours
1904 – London, England – 47 hours – 2lb. clubs
1905 – South Africa – 54 hours
1906 – Buenos Aires – 61 hours
1907 – Wellington, NZ – 62 hours
These records were broken in successive years climaxing in 1913, exactly 100 years ago, which is the event described in the diary on Endurance Club Swinging.
There were others who competed at endurance events against Tom Burrows.
Frank G. Lloyd (SA), Martin Dobrilla (Aus), Harry Lawson (USA), Needham (Aus).
There were no rules for the many endurance club swinging events, resulting in many extra ordinary claims being made.
No man could have swung under fairer conditions than did Tom Burrows in Aldershot.
He was in a sense being watched by the whole British Army throughout the event.
FOR MORE INFORMATION
Visit us on YouTube:-  INDIAN CLUBS and how to use them by Paul Taras Wolkowinski
Like us on FaceBook:-  INDIAN CLUBS on FaceBook