Indian Clubs Patrons Circle
Thank You for Becoming a Patron of Indian Clubs and how to use them
You know how buildings have walls dedicated to their financial patrons? Well, I thought that it would be appropriate for Indian Clubs Patrons to have a PATRONS CIRCLE, as we all swing a multitude of circles around the body with Indian Clubs.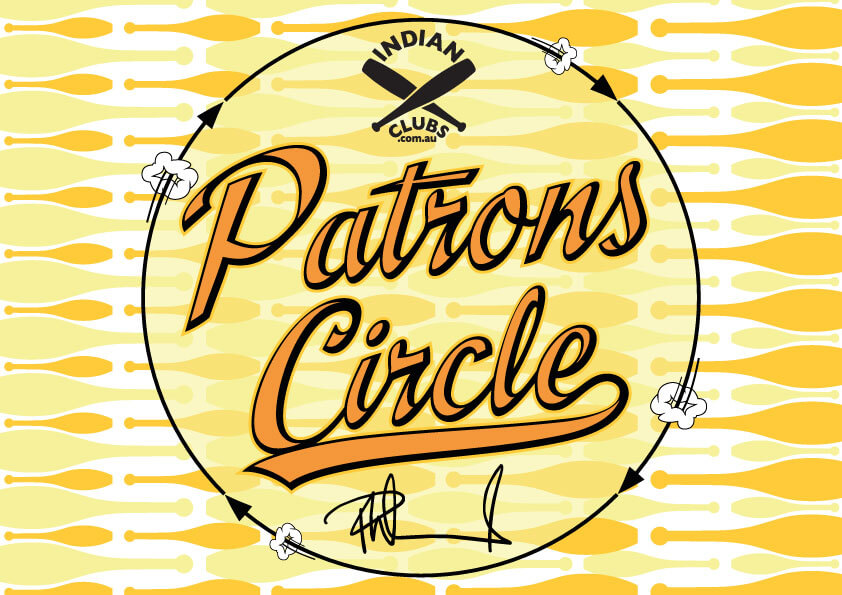 Indian Clubs Patrons Circle
This is the Indian Clubs PATRONS CIRCLE. In recognition of the generous visitors who support the Indian Clubs website with either a recurring donation or a significant one-off donation, I hereby SWING this CIRCLE in their honour.
Each name is an Indian Club in the Circle
Each name is an Indian Club in the Circle. Creating content takes a community. I maybe the person in the video, but you – the visitors and supporters – are the heart. You make it possible…
---
Annonymous

David Rosenthal

Gillian De Lear

John Anderson
---
Visit us on YouTube:-  INDIAN CLUBS and how to use them by Paul Taras Wolkowinski
Like us on FaceBook:-  INDIAN CLUBS on FaceBook