Persian Yoga three ways of improving your Meel swing
Persian Yoga website has posted a very informative blog about three ways of improving your Meel swing. This is a MUST read for anyone actively swinging Persian Meels or considering doing so.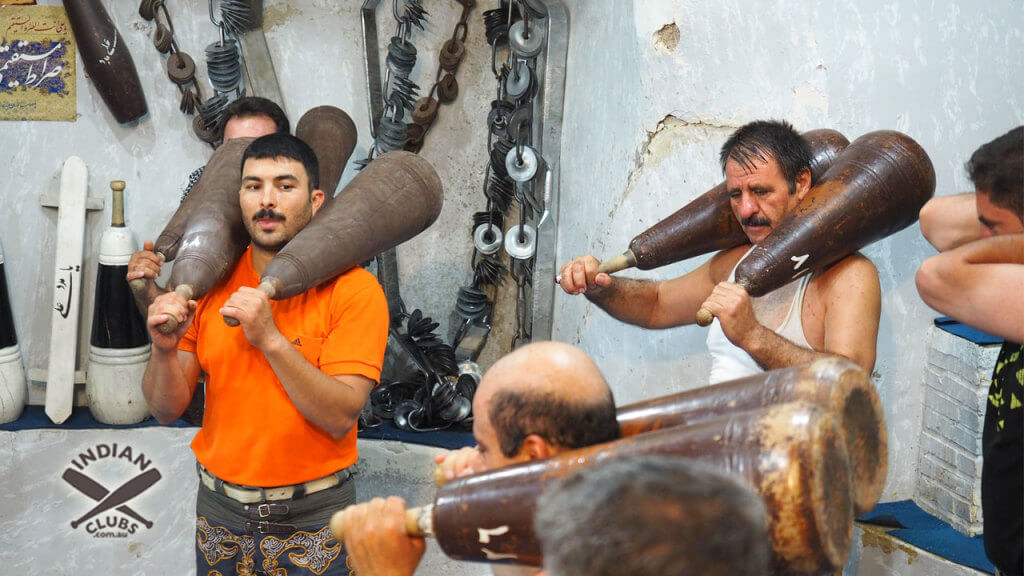 The paragraphs quoted below are the openings to each area discussed. Persian Yoga also sells authentic Persian Meels via the website.
Breathing to create rhythm
The most important principle, IMHO, is to adhere to the principal of a unified rhythm. As you may know we all have an internal rhythm set by our regular breathing pattern. We may not pay attention to it; and often not even act in sync with it, but it is there and it becomes most noticeable when we run or jog. Soon a breathing pattern emerges; which if you fall into it it will make you a more efficient runner. Read more…..
Moving your head & Rotating through your spine
The great majority of beginners tend to over emphasise their focus on the arm movement. This is completely understandable since they are learning to handle and coordinate their bodies with a new instrument. And with time as their skills becomes more 'baked', as we say in Pahlavani (Persian Yoga), they will naturally develop a more integrated movement of the body with the Meel swing….. but let's get there sooner. Read more…..
Moving your feet & Creating a pelvic rhythm
The final piece is to add footwork into the Meel swing to create a truly rhythmical, almost dance like, experience and to acquire the coordination needed for the more advanced variations, like stepping Meel swings. This technique also has the benefit of clearing the path for the Meel to swing behind you without hitting your leg. Read more…..
To read the complete blog go to the Persian Yoga website
http://www.persianyoga.com/blog/3-ways-of-improving-your-meel-swinging
Persian Yoga sells authentic Persian Meels via their website
http://www.persianyoga.com/store/c1/Featured_Products.html
Visit us on YouTube:-  INDIAN CLUBS and how to use them by Paul Taras Wolkowinski
Like us on FaceBook:-  INDIAN CLUBS on FaceBook